Puss in Boots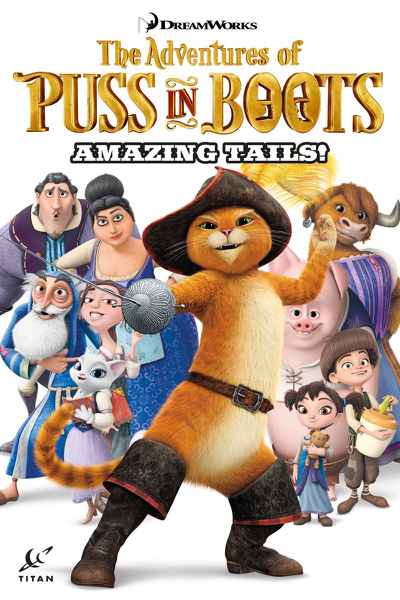 Paperback | Nov 2016 | Titan Comics | 9781785853180 | 112pp | 257x168mm | GEN | AUD$18.99, NZD$24.99

Ages 9 to 12 years
Eight thrilling new comic strip adventures starring the swash buckling Puss in Boots
In 'The Owl and the Puss in Boots,' our swashbuckling rogue of a cat makes a dash to escape his debts by setting sail on the high seas. Under Captain Owl, who hates cats, Puss in Boots comes to regret his decision to run off-shore as he is faced with a number of increasingly dangerous tasks that could soon end with him sleeping with the fishes!
In 'Damage Control,' after making a huge mess of San Lorenzo while attempting to defeat El Moco and his bandits, Puss in Boots gets stiffed with the cleanup job. However, in clearing the debris, Puss finds evidence that El Moco is still at large and planning a new heist. Can Puss convince the town that the threat of El Moco is real, and not just an excuse to get out of cleaning up?
In 'Puss and the Shoemaker', a mysterious peddler comes to town with his amazing array of shoes…and then the shoes start to affect the towns-people…Can Puss resist?
In 'Purr-chance to Dream', Artephius creates a new potion that can make Puss more vigilant for his crime-fighting activities…But how will 24-hour crime-fighting affect Puss…?
Plus four special bonus stories!