The Best of Sewing Machine Fun for Kids: Ready, Set, Sew - 37 Projects & Activities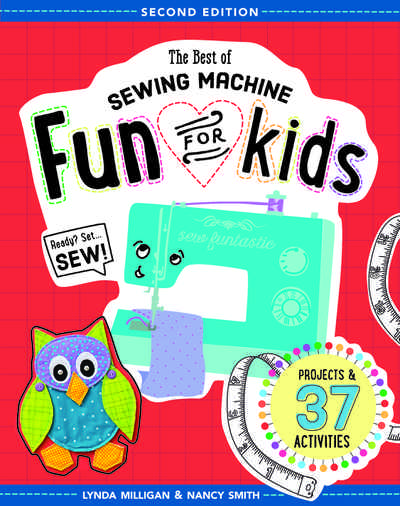 Introduce your kids to sewing with 14 new and updated boredom-busting projects that teach an invaluable skill they'll carry with them for a lifetime!
Ages 8 to 14 years
Starting with beginner-friendly projects to learn machine-sewing basics, kids will work their way from handmade cards and cool accessories to fun challenges like a fabric notebook cover and drawstring backpack. Learning at their own pace, they'll play games and solve puzzles to practice what they've read. Including special "Helper Stars" tips for the adults in charge, this updated edition is the ideal get-started guide to help your child fall in love with sewing.