The Day I Fell Down the Toilet and Other Poems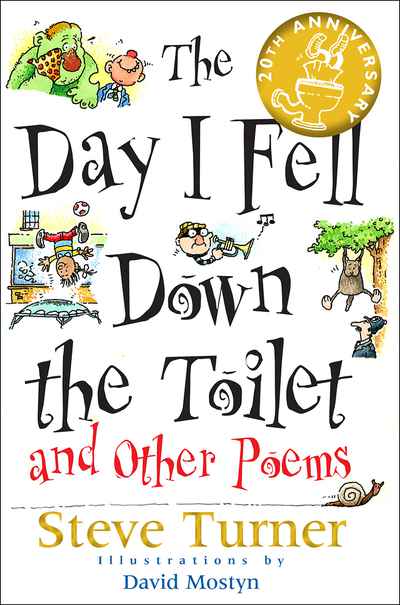 A best-selling collection of whacky, fun and thought provoking poetry for children.

Whacky poems that take a roller-coaster ride from the crazy corners of dreams to the big questions of life. Steve Turners first collection of poetry for children is regularly in the best-seller lists. The poems make an instant impact on children, and the themes and ideas in them give lots of food for thought.
'Highly observant, often poignant, sometimes naughty and always fresh and funny.' – Nick Park - creator of Wallace and Gromit
'Full of quirky humour and strong rhymes that kids adore.' – Brian Patten:
'Children and quite a few adults will enjoy the poems in this collection. Pollution, religion, growing up and families are just some of the topics the author uses for this amusing anthology.I rate this collection as good as those by Roger McGough and Brian Patten.' – Tom Judge: Hull Daily Mail