Suburban Remix: Creating the Next Generation of Urban Places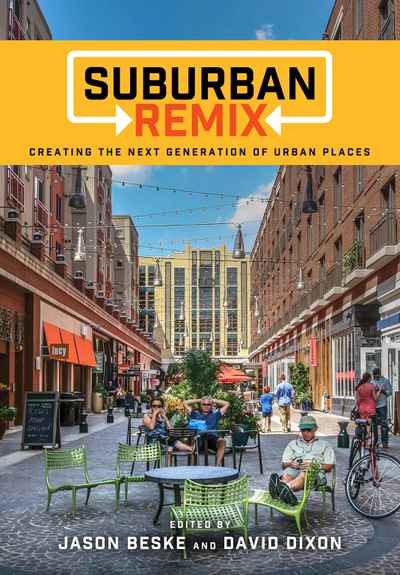 The suburban dream of a single-family house with a white picket fence no longer describes how most North Americans want to live. The dynamics that powered sprawl have all but disappeared. Instead, new forces are transforming real estate markets, reinforced by new ideas of what constitutes healthy and environmentally responsible living. Investment has flooded back to cities because dense, walkable, mixed-use urban environments offer choices that support diverse dreams. Auto-oriented, single-use suburbs have a hard time competing.
Suburban Remix brings together experts in planning, urban design, real estate development, and urban policy to demonstrate how suburbs can use growing demand for urban living to renew their appeal as places to live work, play, and invest. The case studies and analyses show how compact new urban places are already being created in suburbs to produce health, economic, and environmental benefits, and contribute to solving a growing equity crisis.
Above all, Suburban Remix shows that suburbs can evolve and thrive by investing in the methods and approaches used successfully in cities. Whether next-generation suburbs grow from historic village centers (Dublin, Ohio) or emerge de novo in communities with no historic center (Tysons, Virginia), the stage is set for a new chapter of development—suburbs whose proudest feature is not a new mall but a more human-scale feel and form.