Boston Dragons
My Wild Irish Dragon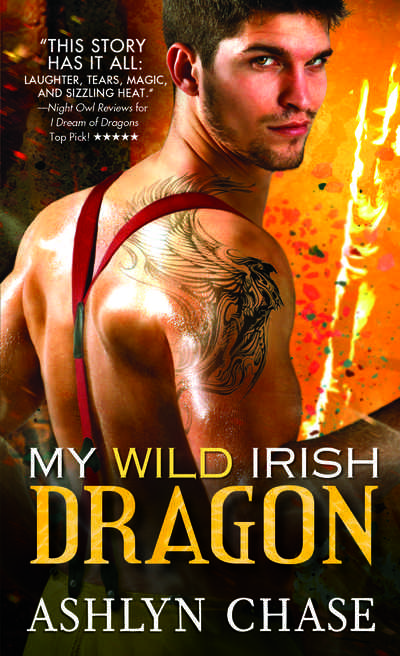 Paperback (Mass market US paperback) | Dec 2016 | Casablanca | 9781492610090 | 352pp | 175x106mm | GEN | AUD$14.99, NZD$18.99
Enemies turned allies creates blazing-hot bedfellows in the second installment of Ashlyn Chase's fiery new dragon-shifter series.
Chloe Arish uses her quick wit and Irish charm to get her way in life, which is a good thing because she is hell-bent on becoming a Boston firefighter and will do whatever it takes. Although she knows she's as tough as her male counterparts, she also knows she may have to work harder if she wants their respect.
Ryan Fierro of a legendary Boston firefighting family can't possibly let a woman best him on the job. He'd never hear the end of it from his father and older brothers. But when they go head-to-head, Ryan fears Chloe will get the job over him - not because she's a woman, but because she has damned impressive skills.
Upon discovering each other's deepest secret - she's a dragon and he's a phoenix - they find themselves in the hot seat in more ways than one…and landing in each other's arms will only fan the flames.