Seasick Steve: Tales of a Travellin' Man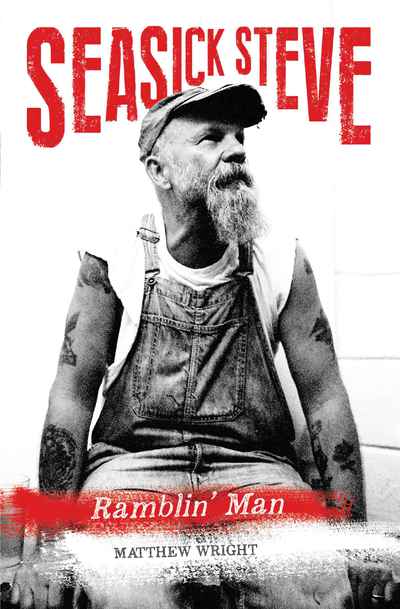 It remains one of the most remarkable breakthroughs in music history. Apparently a sixty-five-year-old former hobo, Steve played his trademark three-string guitar and stomped on a wooden box in a remarkable performance of 'Dog House Boogie' on Jools Holland's Hootenanny.

His album Dog House Music, recorded in his kitchen, sold out overnight. 2007 brought a MOJO, Reading and Glastonbury, and 2008 worldwide success and his major label debut.
Everyone loved the grit and authenticity of Steve's songs about life on the road. But look a little closer, and a very different musical – and personal – journey rears its head in this ground-breaking new biography.
The real Steve was not a blue-collar amateur who got lucky, but a committed professional, steeped in a variety of ever-changing, era-defining musical traditions throughout his life.
Ramblin' Man tells the tale of the extraordinary life of this musical polymath, as he wound a course through some of the most epochal moments in music history of the twentieth century. The myth was astonishing; the real story is even better.