Bolt - Still Not Sorry: Still Not Sorry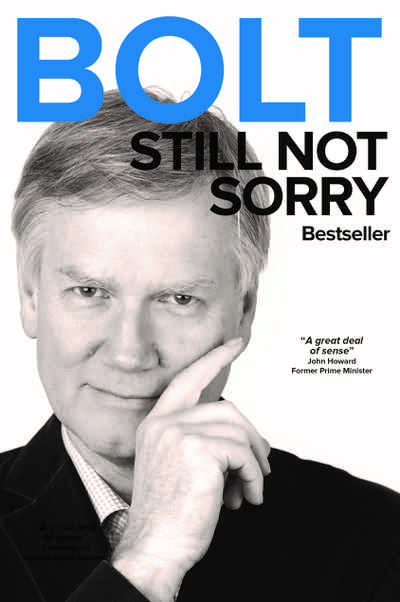 Andrew Bolt has enjoyed a hugely successful career as Australia's most prominent commentator and writer. It's because he tells it like it is; the way a great deal of many ordinary Australians also see it. Even if that means upsetting the inner-city elites who would rather the issues he wishes to highlight be debated on their terms, if at all.

To celebrate his longevity as an influential columnist, Bolt: Still Not Sorry is being released. It's an updated, revised compilation of Andrew Bolt's writing from the turn of the 21st Century. It goes back ten years to when Andrew was blazing a path and telling it like it is on such topics as terrorism, immigration, the republic, indigenous Australia and so many more.