Playtime, Naptime, Anytime Quilts: 14 Fun Appliqué Projects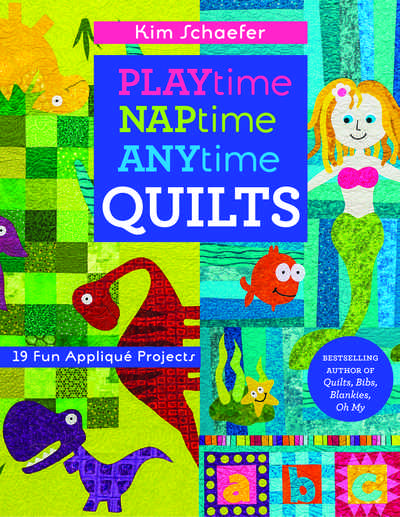 Colorful spaceships, magical mermaids, and jungle friends— Kim Schaefer is back with more imaginative appliqué!
The best-selling author of Quilts, Bibs, Blankies...Oh My! rolls out 19 quilts and more for kids and toddlers in her bold and graphic signature style.
Stir your child's sense of imaginative play with adorable naptime quilts, growth charts, placemats, wallhangings, floor cushions, and T-shirts made with machine appliqué and simple piecing. Full-size appliqué patterns are ready for you to trace or download. Kid-tested quilts in engaging designs are sure to become a favorite for tea parties and tent forts!