Get Rich Vlogging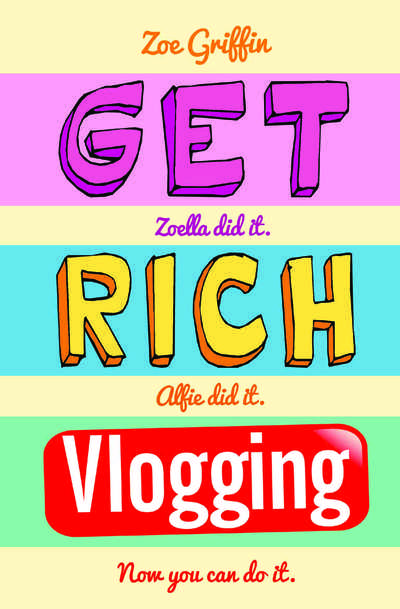 Initially dismissed as a passing fad, vlogging has allowed ordinary people to make millions and is becoming an increasingly vital tool for brands and businesses.
New YouTube channels are constantly emerging, as are the opportunities to make money from them. Zoella has of course been the most famous vlogger to emerge from YouTube, with an extraordinary 9 million followers and her own online and print empire.
This book examines her success and that of YouTube superstars like her, and shows how their road is possible for other to follow. It has comprehensive advice for novices and more experienced vloggers alike, with tips on everything from how to film your videos to approaching brands about a collaboration.
Get Rich Vlogging is one of the first books available in the trade specifically devoted to vlogging, and with advice from social media superstars KSI, Jim Chapman and Fleur de Force, it has a strong commercial appeal.
Zoe Griffin is a former Sunday Mirror gossip columnist and the founder and editor of Live Like a VIP, a lifestyle blog for women. She is also the author of Get Rich Blogging.