Training for Sudden Violence: 72 Practice Drills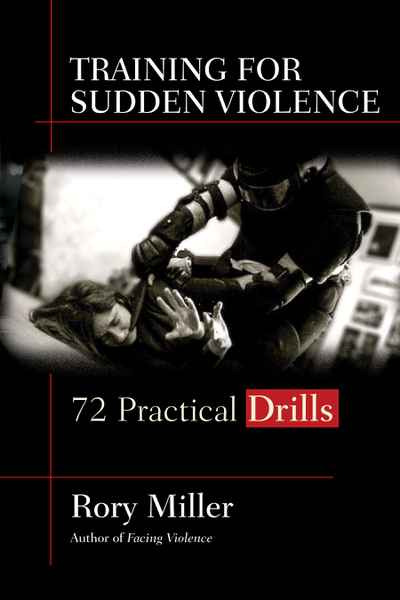 Paperback (Trade paperback US) | Oct 2016 | YMAA Publications | 9781594393808 | 256pp | 228x152mm | GEN | AUD$27.99, NZD$34.99

The speed and brutality of a predatory attack can shock even an experienced martial artist. The sudden chaos, the cascade of stress hormones—you feel as though time slows down. In reality, the assault is over in an instant. How does anyone prepare for that? As a former corrections sergeant and tactical team leader, Rory Miller is a proven survivor. He instructs police and corrections professionals who, in many cases, receive only eight hours of defensive tactics training each year. They need techniques that work and they need unflinching courage.
In Training for Sudden Violence, 72 Practical Drills, Miller gives you the tools to prepare and prevail, both physically and psychologically. He shares hard-won lessons from a world most of us hope we never experience.
· Train in fundamentals, combat drills, and dynamic fighting.
· Develop situational awareness.
· Condition yourself through stress inoculation.
· Take a critical look at your training habits.