Too Many Moose!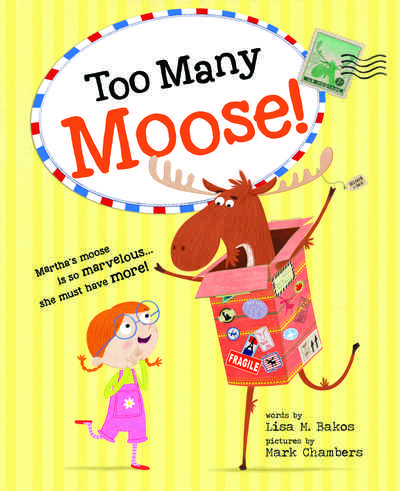 Hardback | Oct 2016 | Jabberwocky | 9781492609353 | 40pp | 273x222mm | GEN | AUD$29.99, NZD$34.99

Ages 3 to 8 years
Everyone Needs At Least One More Moose
When Martha decided she must have a pet,

she marveled and mulled over what she should get.
But much of the choices made Martha quite glum…
instead of magnificent, most were humdrum.
And just as it seemed like it might be no use…
she made up her mind that she must have one... moose!
When Martha gets an unusual pet, she's delighted by all of the fun things they do together. If one moose is this marvelous, then more moose must be even better! Pretty soon, Martha has more moose than she can handle in this playful pet story.
Teachers' notes available here