The Gameknight999 Series
System Overload: Herobrine?s Revenge Book Three (A Gameknight999 Adventure): An Unofficial Minecrafter?s Adventure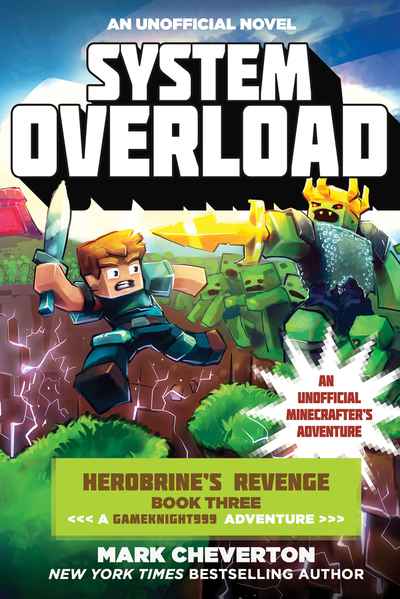 Paperback (Trade paperback US) | Oct 2016 | Sky Pony Press | 9781510706828 | 272pp | 210x140mm | GEN | AUD$17.99, NZD$22.99
Age range 9 & up
The Minecraft server is at risk of a devastating crash!
Glitches are appearing across the Minecraft server. Blocks are flickering unexpectedly and randomly disappearing. To make matters worse, villagers are claiming that their entire villages have mysteriously vanished, and they desperately need Gameknight999's help. What's causing the server to overload and glitch, and where have all the NPCs gone? The User-that-is-not-a-user suspects the two questions are related, and that somehow Herobrine's henchmen are responsible.
So Gameknight999 and his friends travel deep underground, facing some of the largest monster armies ever assembled as they search for a way to avoid the end of Minecraft as they know it. But his enemies have hatched their most diabolical plan yet, and Gameknight will have to risk everything to save his friends.