Ghostworks Book 5: The Zombie Train & Dead of Night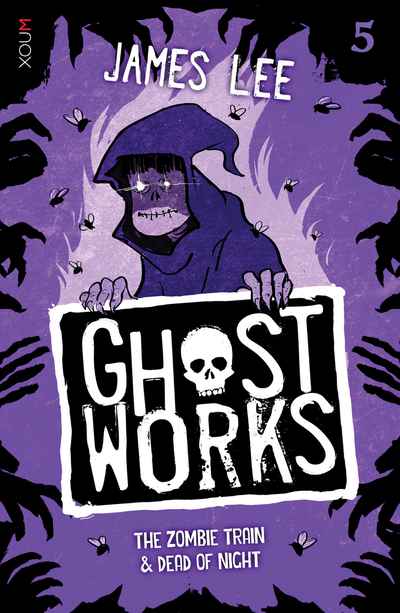 The fifth book in a spine-tingling new series for children aged 8 to 12!
From the phenomenally successful author of the Mr Midnight and Mr Mystery books, which have sold over 3 million copies around the world, comes a fantastically creepy and thoroughly absorbing new series of middle-fiction novels. Each Ghostworks book contains two chilling tales which will entrance young readers. Book 5 features:
Story 1: THE ZOMBIE TRAIN
Louise and her friends are trapped underground – on a train full of zombies. But even more terrifying secrets await them in an old, abandoned tunnel!
Story 2: DEAD OF NIGHT
Enter the dead mind of Alexander Hale, a ghost who returns to where he met his fiery end. There he discovers a schoolgirl who needs his help. Can he save her?