Make Series
Make 1-Hour Gifts: 16 Cheerful Projects to Sew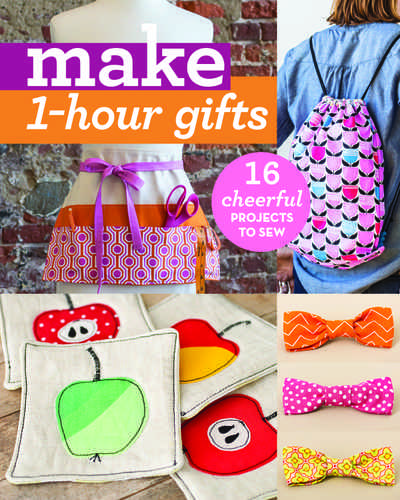 Love to sew but never have enough time?
Pick up this value-packed book of 16 fast, fun projects from some of your favourite designers: Abbey Lane Quilts, Alexia Marcelle Abegg, Bari J. Ackerman, Sue Kim, Virginia Lindsay, Trish Preston, Sweetwater, Sara Trail, Kasja Wikman, and Annabel Wrigley.
All of the projects can be completed in 60 minutes or less — and there's a special section of 30-minute projects! Great for gift-giving or to beautify your own life and home — choose from a variety of patterns, including coasters, aprons, bibs, bags, accessories, and more.