Japanese Kimono Gift Wrapping Papers 12 Sheets: High-Quality 18 x 24 inch (45 x 61 cm) Wrapping Paper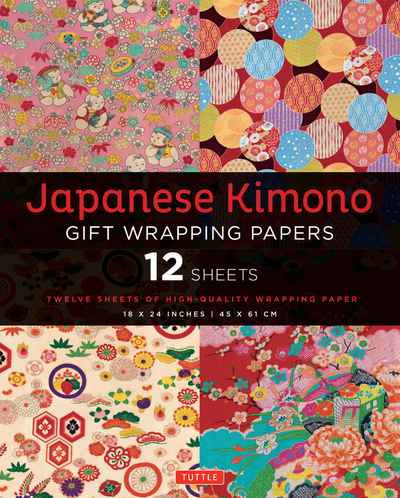 Paperback | Dec 2015 | Tuttle Publishing | 9780804845489 | 28pp | 304x241mm | FIR | AUD$18.99

This fine-quality tear-out wrapping sheets features twelve traditional and modern prints, suitable for craft projects as well as for gift wrapping. The tasteful designs are suitable for any occasion, and offer a wide variety of color schemes and patterns to choose from. An introduction details the history and meaning behind the designs.
AllDoneMonkey.com (40,000 monthly visitors) features Tuttle Gift Wrapping Papers, saying: "These premium wrapping papers are so beautiful and artistic that I knew our loved ones would feel very special receiving presents wrapped with them." She then proceeds to show readers how gift wrapping paper can be upcycled into things like book covers and drawer liners.
You can read the entire article here.