Drama in the Bahamas: Muhammad Ali's Last Fight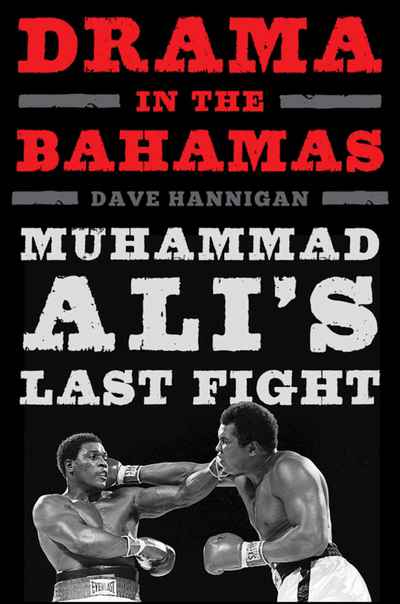 Hardback (B401) | Nov 2016 | Sports Publishing | 9781613218983 | 216pp | 229x153mm | GEN | AUD$44.99, NZD$54.99

On December 11, 1981, Muhammad Ali slumped on a chair in the cramped, windowless locker room of a municipal baseball field outside Nassau. A phalanx of sportswriters had pushed and shoved their way into this tiny, breezeblocked space. In this most unlikely of settings, they had come to record the last moments of the most storied of all boxing careers. They had come to intrude upon the grief.
"It's over," mumbled Ali. "It's over."
The show that had entertained and wowed from Zaire to Dublin, from Hamburg to Manila, finally ended its twenty one year run. In Drama in the Bahamas, Dave Hannigan tells the occasionally poignant, often troubling, yet always entertaining story behind Ali's last bout. Through interviews with many of those involved, he discovers exactly how and why, a few weeks short of his fortieth birthday, a seriously diminished Ali stepped through the ropes one more time to get beaten up by Trevor Berbick.
"Two billion people will be conscious of my fight," said Ali, trotting out the old braggadocio about an event so lacking in luster that a cow bell was pressed in to service to signal the start and end of each round. How had it come to this? Why was he still boxing? Hannigan answers those questions and many more, offering a unique and telling glimpse into the most fascinating sportsman of the twentieth century in the last, strange days of his fistic life.