Harriet Bart: Abracadabra and Other Forms of Protection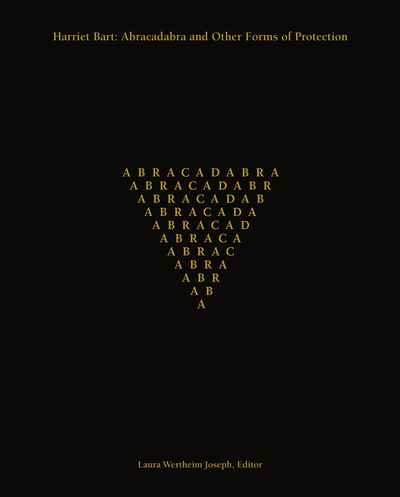 Hardback | Feb 2020 | University of Minnesota Press | 9781517908614 | 192pp | 254x203mm | RFB | AUD$69.99, NZD$84.99

A retrospective and creatively collaborative review of this international feminist conceptual artist.
Young women victims of a garment factory fire in New York in 1911. An autobiographical progression through stages of womanhood. American veterans killed in Iraq. A giant trough filled with books and surrounded by an urban cornfield. The subjects of Harriet Bart's art are as varied as the media and genres in which she works — sculpture, installation, textiles, painting, drawing, artist's books.
Harriet Bart is a comprehensive look at the prolific and dynamic career of this international feminist conceptual artist. A founder of the Women's Art Registry of Minnesota and of the Traffic Zone Center for Visual Art in Minneapolis, Bart has sought deep and evocative expressions of memory through several decades of innovative artistic creation and collaboration. This book, which accompanies the first retrospective exhibition of her work at the Weisman Art Museum in 2020, features poetry and prose contributions by significant writers, artists, and curators who have been influenced by her art.