Adventures of a Ballad Hunter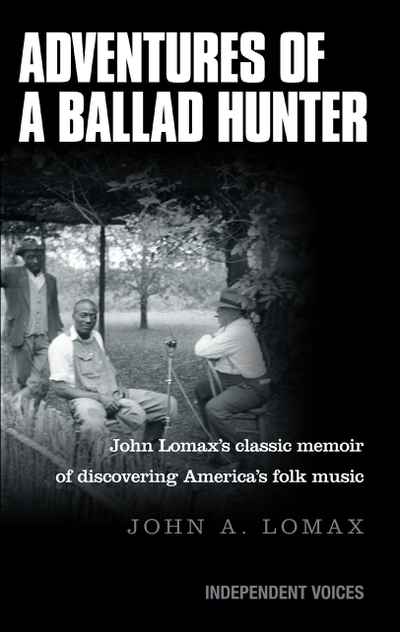 Fascinating stories of folk icons, from Pete Seeger and Bob Dylan to Billy Bragg and Jeff Tweedy.
John Lomax grew up next to the Chisholm Trail and, as a child, was captivated by the songs of passing cowboys. He grew up to collect and record over 5,000 songs as well as discovering the Blues legend Lead Belly.

Featured here, are the stories behind some of the twentieth-century's most famous songs, including: how Lomax heard 'Rockland Island Line' at the Arkansas Penitentiary; the convict who sang 'The Midnight Special' at Parchman Convict Farm; the discovering of 'Casey Jones' in a saloon in Deming, New Mexico; how Lomax found the spiritual classic 'Honey in the Rock' sung by a Funeral Home choir in Columbia, South Carolina.
Adventures of a Ballad Hunter is an endlessly interesting record of a remarkable life. From the early years on the road and Lomax's amusing, sometimes haunting, stories of the people who sang those songs to the history behind this fascinating folk culture.

'The vibrant memoir of pioneer American folksong collector John Avery Lomax… Compulsive reading… It contains priceless first-hand accounts of encounters with many of the singers and musicians from whom the songs were collected… An essential artefact of American folk culture.' — The Living Tradition