Greatest Comeback: From Genocide to Football Glory: The Story of Bela Guttman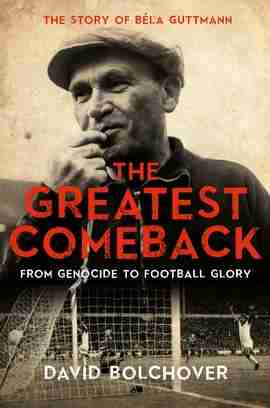 Paperback | May 2018 | Biteback Publishing | 9781785903717 | 304pp | 198x153mm | GEN | AUD$19.99, NZD$24.99
Hardback | Aug 2017 | Biteback Publishing | 9781785901393 | 320pp | 241x162mm | GEN | AUD$39.99, NZD$47.99

Before Pep Guardiola and before Jose Mourinho, there was Bela Guttmann: the first superstar football coach, and the man who paved the way for the celebrated coaches of the modern age.
He was also a Holocaust survivor. In 1944, much of Europe had wanted Guttmann dead. He hid for months in an attic near Budapest as thousands of fellow Jews in the neighbourhood were dragged off to be murdered. Later, he escaped from a slave labour camp before a planned deportation and almost certain death. His father, sister and wider family were murdered.
But by 1961, as coach of Benfica, he had lifted Europe's greatest sporting prize, the European Cup, a feat he repeated the following year.
This biography spans two contrasting visions of Europe: one of barbarism and genocide, and one of beauty, wonder and romance, of balmy evenings in magnificent cities, where great players would stretch every sinew in a bid to win football's holy grail. With dark forces rising once again in that continent, the story of Béla Guttmann's life asks the question: which vision will triumph in our times?