Bollingen Series (General)
Brutal Aesthetics: Dubuffet, Bataille, Jorn, Paolozzi, Oldenburg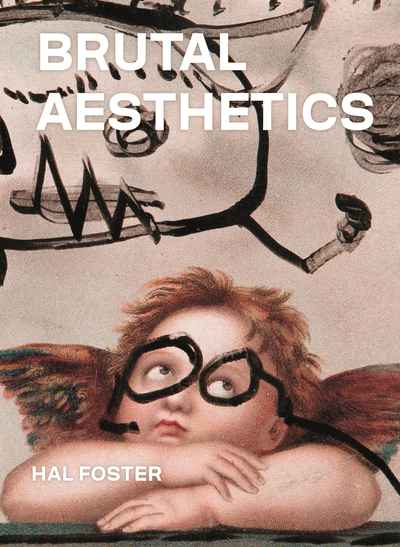 Bollingen Series (General)
Hardback (B315) | Mar 2021 | Princeton University Press | 9780691202600 | 296pp | 260x190mm | RFB | AUD$69.99, NZD$84.99
How artists created an aesthetic of 'positive barbarism' in a world devastated by World War II, the Holocaust, and the atomic bomb
In Brutal Aesthetics, leading art historian and critic Hal Foster explores how postwar artists and writers searched for a new foundation of culture after the mass devastation of World War II, the Holocaust, and the atomic bomb. Inspired by 'positive barbarism,' the enigmatic idea that modernist art can teach us how to survive a civilisation become barbaric, Foster examines the variety of ways key figures from the early 1940s to the early 1960s sought to develop a 'brutal aesthetics' adequate to the destruction all around them.
With a focus on the philosopher Georges Bataille, the painters Jean Dubuffet and Asger Jorn, and the sculptors Eduardo Paolozzi and Claes Oldenburg, Foster investigates this manifold move to strip art down, or to reveal it as already bare, in order to begin again. What does Bataille seek in the prehistoric cave paintings of Lascaux? How does Dubuffet imagine an art brut, an art unscathed by culture? Why does Jorn populate his paintings with 'human animals'? What does Paolozzi see in his monstrous figures assembled from industrial debris? And why does Oldenburg remake everyday products from urban scrap?
A study of artistic practices made desperate by political crisis, Brutal Aesthetics is a brilliant account of an intriguing era in twentieth-century culture. Published in association with the National Gallery of Art, Washington, DC.
'Hal Foster moves — often in a single quickening sentence — from the specific work of art to the forces that shape our ways of seeing, illuminating both, opening up new modes of thought and filiation. His books are never far from me.' — Ben Lerner, author of The Topeka School
'At the most opportune time, Foster undertakes a reconsideration of barbarism as it was reinvented in the visual arts of the mid-twentieth century. Not only does he excavate a crucial post–World War II tendency that has evaded systematic comparative interpretation, but he also sheds light on the political aporias of our present.' — David Joselit, author of After Art