Tuttle Classics
Five Women Who Loved Love: Amorous Tales from 17th-Century Japan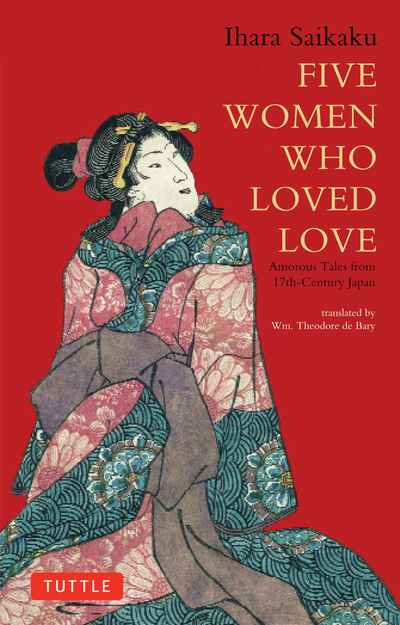 Paperback | Mar 2017 | Tuttle Publishing | 9784805310120 | 272pp | 203x130mm | GEN | AUD$19.99
First published in 1686, Five Women Who Loved Love was an immediate bestseller in the bawdy, life-loving world that was Genroku Japan. And the novel's popularity has, if anything, increased with the years, making it today a classic like Boccaccio's Decameron or the writings of Rabelais.
The book follows five determined women in their always amorous and usually illicit adventures. The five heroines are Onatsu, already wise in the ways of love by the age of sixteen; Osen, a faithful wife until unjustly accused of adultery; Osan, a Kyoto beauty who falls asleep in the wrong bed; Oshichi, willing to burn down a city to meet her samurai lover; and Oman, who has to compete with handsome boys to win her lover's affections.
But the book is more than a collection of skillfully told erotic tales, for, as the translator points out in the introduction, "Saikaku ... could not delve into the inmost secrets of human life only to expose them to ridicule or snickering prurience. Obviously fascinated by the variety and complexity of human love, but retaining always a sense of its intrinsic dignity ... he is both a discriminating and compassionate judge of his fellow men." Saikaku's style, as allusive as it is witty, as abbreviated as it is penetrating, is a challenge that few translators have dared face, and certainly never before with the success here achieved in a translation that recaptures the heady flavor of the original.