Quick and Easy Dehydrated Meals in a Bag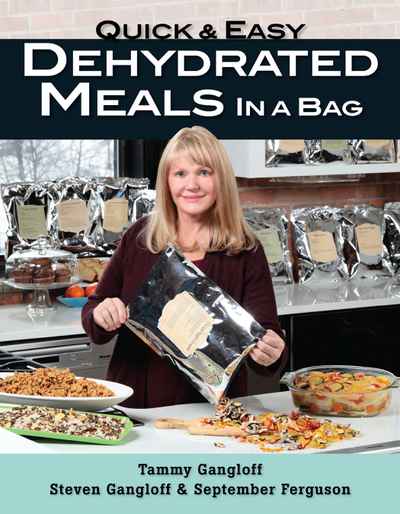 Quick and easy package and prepare meals—just add water. Prepackaged meals in a bag to throw in the crockpot or take on the trail. Includes crockpot meals, family dinners, healthy recipes, meals/foods for campers, hikers, backpackers, snacks, desserts, appetizers and dips, and seasonings.
For today's families who want quick and easy to prepare meals

For taking on the trail—the outdoor market of hikers, backpackers who want to prepare their own delicious, nutritious foods for pennies a meal

Survivalists looking for meals that they can store and keep for whatever the emergency—dehydrated foods keep longer than canned and frozen

For those who grow their own foods in the garden and are looking for ways to preserve the bounty

For those who want to eat clean and healthy without additives and preservatives, spoilage, or waste.