The New Global Road Map: Enduring Strategies for Turbulent Times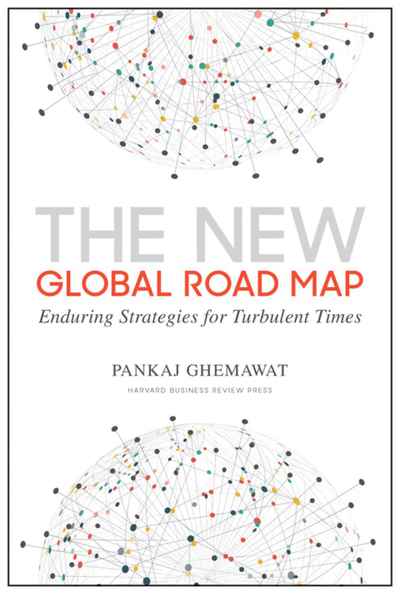 Hardback (B401) | Jun 2018 | Harvard Business Review Press | 9781633694040 | 272pp | 234x155mm | GEN | AUD$49.99, NZD$59.99

Executives can no longer predicate international growth strategies on the assumption that globalization will continue to advance. But how should they respond to the growing pressures against globalization? Should they reshape their global strategies or stay the course? What can businesses do to control their destinies in this time of uncertainty?
The New Global Road Map explains the key trends affecting global business today and--separating fact from fiction--gives readers an informed understanding of how globalization levels around the world are changing and where they are likely to go in the future. With the most up-to-date data and analysis, Ghemawat dispels dangerous myths and provides a clear view of what is and isn't changing in the global business environment.
Building on this analysis, with fresh examples from a diverse set of companies across industries and geographies, Ghemawat provides frameworks and tools to help executives revise their strategies, restructure their global footprints, realign their organizations, and rethink how they work with local governments and institutions. In an era of rising nationalism and increased skepticism about the benefits of globalization, The New Global Road Map is the definitive guide for how to compete, where to compete, and how to organize on a changing global stage.