1-2-3 Parenting with Heart: Three-Step Discipline for a Calm and Godly Household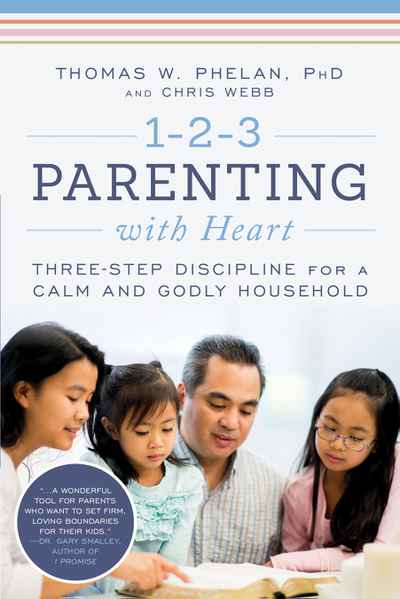 Paperback (Trade paperback US) | 3rd ed. Ed. | Dec 2017 | Sourcebooks Inc | 9781492653028 | 288pp | 229x152mm | GEN | AUD$27.99, NZD$34.99

Based on the bestselling parenting book, 1-2-3 Magic, and adapted for a Christian lifestyle.
In 1-2-3 Parenting with Heart, Dr. Thomas W. Phelan and pastor Chris Webb teach Christian parents to take charge while refraining from yelling, leading to better behaved children, happier parents, and a more peaceful home environment. Complete with relevant Bible verses, explanations, and exercises, this guide allows you to get back in charge of your home and enjoy your kids again by helping you set limits for your children, and by breaking down the complex task of parenting into three straightforward steps:
• Controlling Obnoxious Behaviour: Learn an amazingly simple technique to get the kids to STOP doing what you don't want them to do (whining, arguing, tantrums, sibling rivalry, etc.).
• Encouraging Good Behaviour: Learn several effective methods to get your kids to START doing what you want them to do (picking up, eating, going to bed-and staying there!, chores, etc.).
• Strengthening Your Relationships: Learn powerful techniques that reinforce the bond between you and your children.