Fussy Cutters Club: A Boot Camp for Mastering Fabric Play - 14 Projects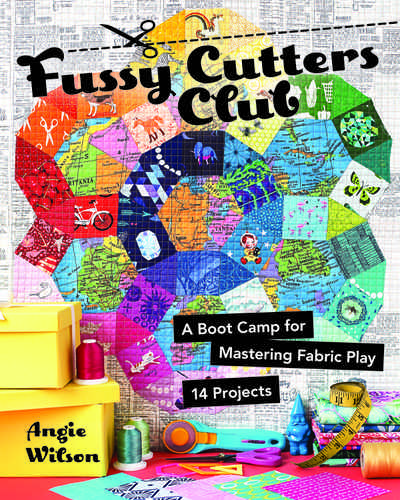 Cut up your favourite fabrics with intention!

Lifelong fussy cutter Angie Wilson teaches you how to look at your fabric stash with new eyes and piece the best bits together, like a colourful collage of your favourite things. Try your hand at 14 totally fun, unique projects for both beginners and seasoned quilters. Use templates and illustrated tutorials to zero in on motifs and create secondary patterns from your fabrics, while you fussy cut for colour as well as design. Frame your motif, cut your fabric, and love the results!