Energy Transformation: An Opportunity for Europe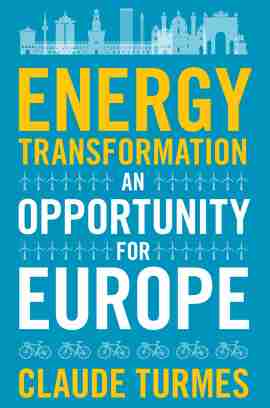 Paperback | Jan 2018 | Biteback Publishing | 9781785902574 | 368pp | 216x138mm | GEN | AUD$26.99, NZD$32.99

A political battle has been raging within the EU for the last fifteen years. Energy and the use of renewables is an ongoing debate, fraught with legal battles and political challenges. Together, the countries of the EU are the number two global leaders in the use of renewables, and the reduction of foreign energy imports is a key policy in tackling global warming. Why then has there been such a slow uptake on actually enforcing energy policy changes?
The field has been marked by progress and setbacks since the turn of the century, from the enthusiasm of the early 2000s to neglect following the 2008 economic crisis.
Energy Transformation argues the time to act is now if we are to ensure an environmentally friendly future. There are many loopholes to jump through to accelerate change: trade agreements, fiscal policy, EU policy, and international diplomacy to name a few.
This book is a timely exploration of the EU decision-making process and how laws are made in regards to energy policy. Understanding the ways in which change can be enacted at the highest levels is crucial — now more than ever.