The Last Summer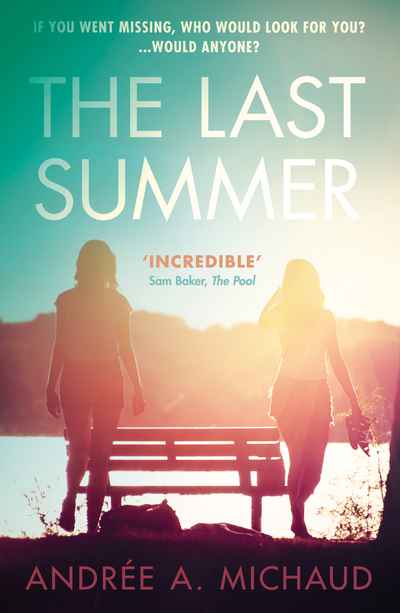 Paperback | Jan 2018 | No Exit Press | 9781843447290 | 320pp | 198x129mm | GEN | AUD$15.99, NZD$19.99

A chilling thriller as compulsive as Emma Cline's The Girls.
It's the Summer of 1967. The sun shines brightly over Boundary lake, a holiday haven on the US-Canadian border. Families relax in the heat, happy and carefree. Hours tick away to the sound of radios playing 'Lucy in the Sky with Diamonds' and 'A Whiter Shade of Pale'. Children run along the beach as the heady smell of barbecues fills the air. Zaza Mulligan and Sissy Morgan, with their long, tanned legs and silky hair, relish their growing reputation as the red and blond Lolitas. Life seems idyllic.
But then Zaza disappears, and the skies begin to cloud over...
'Brilliantly innovative in narrative and thrillingly readable, Boundary is a splendid novel that makes high literature out of crime and suspense. I am an instant and ardent fan of Andrée A. Michaud' — Robert Olen Butler, Pulitzer Prize Winner
'Haunting in its simplicity... Like the wood in the novel, it swallows you up' — The Book Trail
'This book is incredible... How have I never heard of Andrée Michaud before?' — Sam Baker, The Pool
'There is a sinuous grace to Michaud's writing, an elegance which elevates the elementary plot' — Rabeea Saleem, Storgy
'While it has an element of the whodunit, this lushly written, award-winning francophone novel is literary crime-writing in which the texture of period and place takes priority' — John Dugdale, The Sunday Times