Unofficial Overworld Adventure
Battle with the Wither: An Unofficial Overworld Adventure, Book Six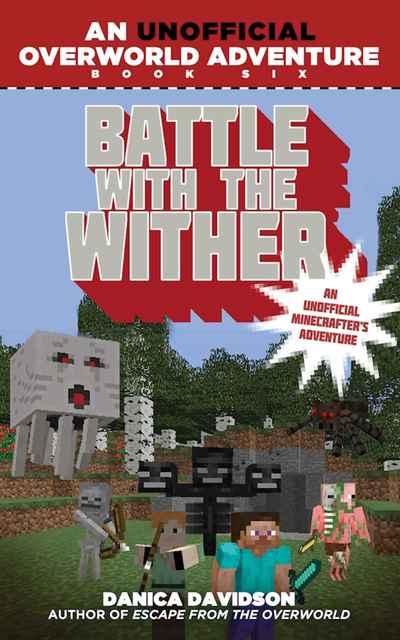 Unofficial Overworld Adventure
Paperback (Trade paperback US) | Jan 2017 | Sky Pony Press | 9781510716216 | 112pp | 204x127mm | GEN | AUD$14.99, NZD$18.99
Ages 7 to 12 years
The terrors of the Nether threaten Stevie's beloved Overworld in the final exciting installment of Danica Davidson's Overworld Adventure series!
Stevie and his friends have finally defeated Herobrine and rescued Stevie's father, and they're looking forward to putting the prophecy far behind them. Bidding their friends farewell, Stevie and his dad return to the Overworld with plans to repair their home, relax, and catch up.
But their reunion is cut short when a Wither attacks the Overworld, destroying their house. When Stevie rushes outside to survey the damage, he can't believe his eyes; deadly monsters from the Nether wreak havoc throughout the area. Stevie's worst fears are realized as he discovers that Herobrine engineered a massive attack to begin if anyone managed to destroy him—and now the Overworld must face Herobrine's vengeance, even after his death.
It's up to Stevie to restore balance between the Overworld and the Nether, defeat the Wither, and protect his friends and family.