Who Knew? Revised & Updated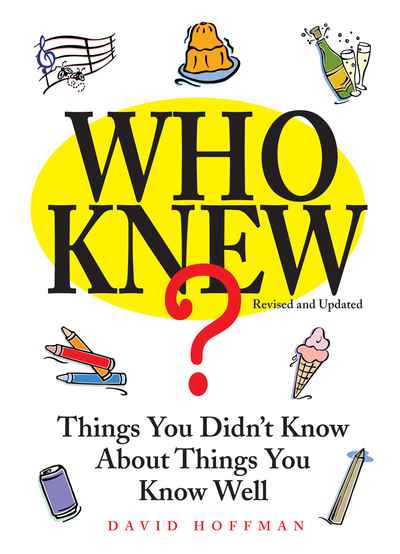 Hardback | Nov 2016 | Shelter Harbor | 9781627950619 | 200pp | 171x120mm | GEN | AUD$14.99, NZD$18.99

Who Knew? collects tidbits and trivia about well-known personalities and products that we are all familiar with - or at least think we are familiar with. From food and film to fashion and famous landmarks, these offbeat informational nuggets are guaranteed to entertain and enthrall.
- The word "nerd" was coined by Dr. Seuss in his book, If I Ran the Zoo.
- Wedding cake was originally thrown at the bride and groom, instead of eaten by them.
- The fifty-two playing cards in a typical deck represent the fifty-two weeks in a year; the four suits, the four seasons.
- The elastic strap with a clasp – created as a way to fasten any snug garment, but most commonly found on a bra – was invented by Mark Twain.
- Herrings communicate by farting.
- On average, we forget 80 percent of what we learn on any given day.
These and other eye-opening revelations await the reader of Who Knew? Part pop culture, part pop quiz, this quirky compilation of little-known facts and figures will amaze and amuse readers of all ages.