Nightmares: A New Decade of Modern Horror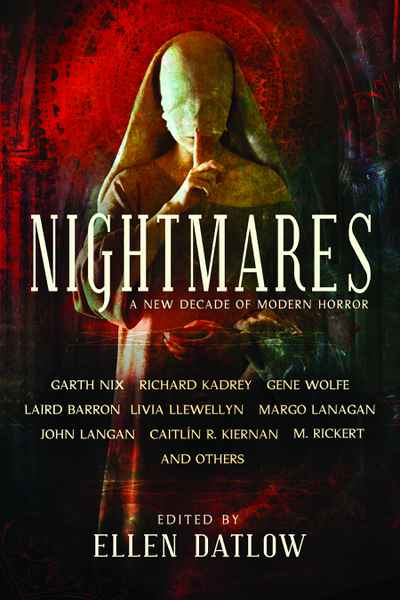 From horror's most acclaimed editor comes the most groundbreaking horror of the new millennium...
In these twenty four chilling tales, iconic authors—including Richard Kadrey, Garth Nix, Caitlín R. Kiernan, and Gene Wolfe—remind us that evil will simply not go away. Two inexperienced thieves discover a residence that makes Home Alone seem like a playground romp. Concerned parents struggle with morality while their cruel child courts fairy revenge. The Ash Mouth Man might be just a legend to girls who wish to waste away- but is he worth just one kiss?
In this chilling twenty-first-century companion to the cult classic Darkness: Two Decades of Modern Horror, Ellen Datlow again proves herself the most masterful editor of the genre. She has mined the breadth and depth of ten years of terror, collecting superlative works of established masters and scene-stealing newcomers alike.