Vegans Save the World: Plant-Based Recipes and Inspired Ideas for Every Week of the Year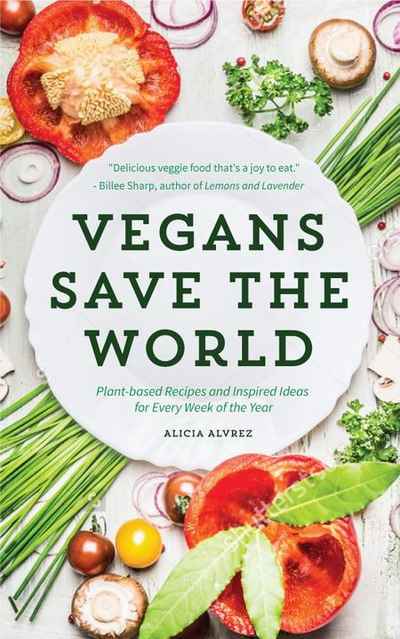 Millions of people have turned to a plant-based diet for the sake of both themselves and the planet, putting down their knives in favour of a vegan or vegetarian diet for weight loss or to control blood pressure and cholesterol. Author Alice Mary Alvrez shares her journey from not-so-healthy carnivore to urban homesteader, revealing her green-living methods and cooking techniques, as well as sage advice about food and nutrition.
As instructive as it is inspiring, this book is brimming with excellent information about avoiding unhealthy food additives and the importance of eating clean and getting educated about your diet. It is also packed with tips and tricks for living vegan and making sure your home and clothing are cruelty-free. Going green and vegan is easier than you think and this utterly unique vegan cookbook offers over 100 easy-to-make vegan recipes, as well as ideas and ways you can create a sustainable life. More than just a cookbook, Vegans Save the World is necessary reading for anybody considering this lifestyle and a must-have for veggie families.