Operation Insanity: The Dramatic True Story of the Mission That Saved Ten Thousand Lives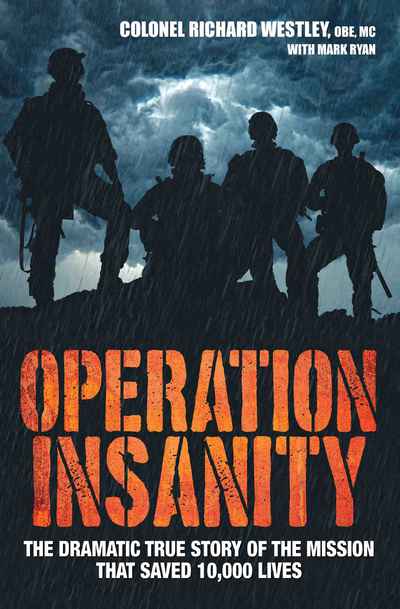 In the summer of 1995, the Bosnian town of Gorazde, found itself under attack from Serbian forces despite being designated a Safe Area by the United Nations. Members of the Royal Welch Fusiliers, sent to the area as UN Peacekeepers, began to be taken hostage. Richard Westley, then a thirty-three year old Major, knew he had to act quickly and decisively to have any chance of saving the lives of Gorazde's 45,000 inhabitants. That he did, and was awarded a Military Cross for his gallantry and leadership.

Richard's reflections on a horrendous period of modern history are harrowing and unforgettable. However, they are also human, from the gallows humour of the SAS troop to his recollections of the friendship with Selma, a female Muslim interpreter, which sustained him. Two decades on, his story is as relevant as ever, and serves as a true warning about what can happen when the world fails to react with sufficient collective strength.