A Monster Calls: The Art and Vision Behind the Film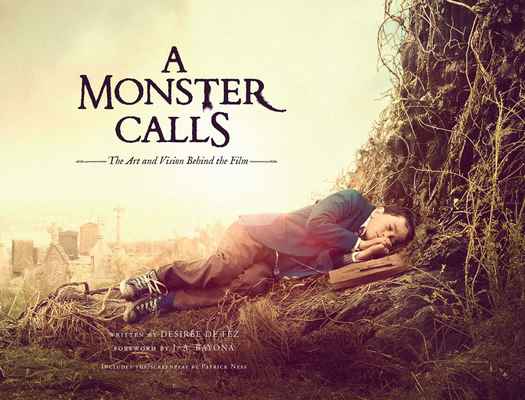 Discover the incredible story behind the creation of A Monster Calls, the new film from visionary director J. A. Bayona (The Impossible), based on the acclaimed novel by Patrick Ness.
A Monster Calls tells the story of Conor O'Malley (Lewis MacDougall), a young boy whose world has been turned upside down by his mother's (Felicity Jones) terminal illness. Conor's life is thrown further into disarray when he is visited by a gigantic monster, formed from the bark of a tree in a nearby churchyard. The monster vows to tell Conor three stories over several visits and demands that Conor must then tell his own story. As his mother's health worsens and Conor struggles to deal with everyday life and the visits of the monster, he must confront his worst fears to survive. Also featuring the voice of Liam Neeson as the monster, plus an exceptional performance by Sigourney Weaver as Conor's grandmother, A Monster Calls is an emotionally gripping tale delivered with style and panache by director J. A. Bayona, whose next film is the much-anticipated Jurassic World 2.
This book tells the full story of the creation of A Monster Calls through revealing interviews with the cast and crew—including Bayona, MacDougall, Jones, Neeson, and Weaver—and stunning behind-the-scenes visuals, such as concept art and on-set stills. The Art of A Monster Calls also delves into the electrifying special effects that bring the titular behemoth to life and the creation of the unique animated segments that accompany the monster's stories in the film.