Rappaman!
Rappaman, Must be Red All Over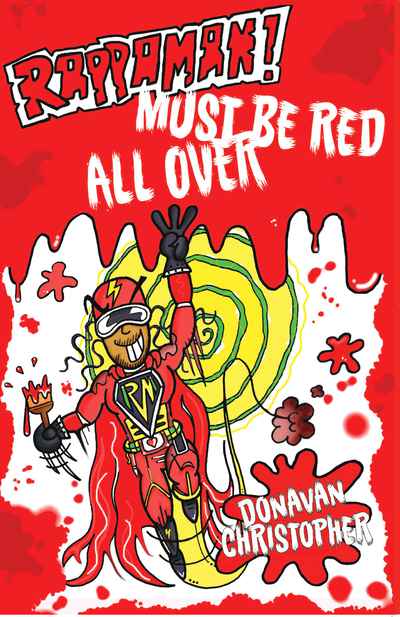 Paperback | Apr 2017 | Caboodle Books | 9780993300073 | 80pp | 198x131mm | GEN | AUD$12.99
Ages 9 to 12 years
The third book in the excellent Rappaman! series
"Life is what you live
And life is what you make it
Don't be such a sive
And go around and fake it
You can do it you can make it
Make it if you try.
If you really want it set your standards
high." - Donavan Christopher
Armed with a pen and paper, Rappaman inspires love, respect, motivation, and understanding to all who cross his path!
Donavan Christopher, aka D-Bo General, is a rap poet, cultural reggae artist and a dedicated advocate for social justice worldwide. His work serves as a tool for self-expression and helps to motivate and inspire people of all ages.