You've Got Red on You: How Shaun of the Dead Was Brought to Life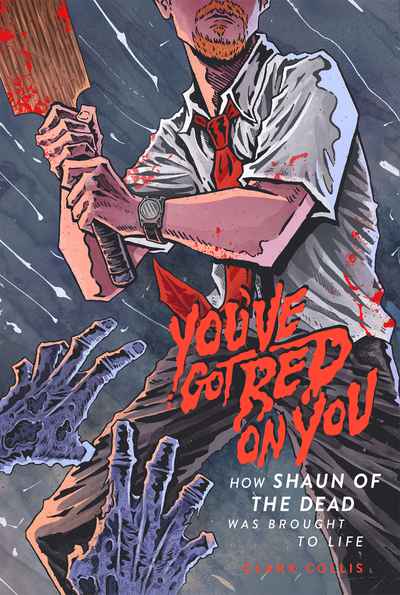 Paperback (Trade paperback US) | Jan 2023 | 1984 Publishing | 9781948221191 | 424pp | 203x139mm | GEN | AUD$34.99, NZD$39.99
Hardback (B415) | Apr 2022 | 1984 Publishing | 9781948221153 | 424pp | 215x146mm | GEN | AUD$39.99, NZD$44.99


How did a low-budget British movie about Londoners battling zombies in a pub become a beloved global pop culture phenomenon?
You've Got Red on You, the horror-comedy whose fan base continues to grow and grow. The book reveals how a group of friends overcame repeated setbacks to make a movie which was not only a hit in the UK, but took a big bite out of the American box office before ascending to the status of a bona fide comedy classic.
Author Clark Collis interviewed over 50 people involved with the creation of this 'romantic-zombie-comedy' including director Edgar Wright and cast members Simon Pegg, Nick Frost, Bill Nighy, Lucy Davis, and Coldplay singer Chris Martin.
You've Got Red on You also features quotes from many of the people who played zombies in the movie as well as celebrity super-fans such as Pulp Fiction director Quentin Tarantino, actress Gillian Anderson, and special make-up effects legend Greg Nicotero.
To quote Simon Pegg's titular, zombie-fighting hero, "How's that for a slice of fried gold?'
'Edgar Wright, Simon Pegg, Nick Frost, and more offer unique insights into the making of their 2004 zombie comedy classic, Shaun of the Dead. The 424-page book traces the film's story, from late-night pub conversations about surviving the zombie apocalypse to an unexpected hit at Comic-Con 2004.' — Rolling Stone
'A sharply written, thorough, and loving tribute to a modern-day cinema classic.' — Kirkus, starred review
'You've Got Red on You is a must-buy.' — Fangoria