Larry and the Dog People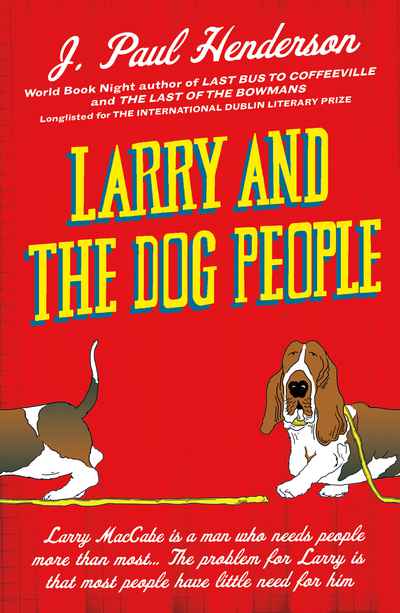 Paperback | Oct 2017 | No Exit Press | 9781843448549 | 320pp | 198x129mm | GEN | AUD$14.99, NZD$18.99


Larry MaCabe is a man who needs people more than most... The problem for Larry is that most people have little need for him.
Larry MacCabe walks along the hard shoulder of life with an empty gas can in his hand. He's a retired academic, a widower, and, until a chance meeting with Ms Parker, the administrator of a care home he's no longer allowed to visit, he's also without associates. At her suggestion, he adopts a Basset Hound and joins Ms Parker and her friends at Georgetown's Volta Park one Saturday. He becomes a regular visitor and, for the first time in his life, the member of a gang whose affiliates number a waterfall tuner, an overweight museum attendant, an ex-tank commander and a woman defined by her birth at the centre of the United States.
As the Dog People prepare for the annual Blessing of the Animals service on the Feast Day of St Francis, Larry puts the finishing touches to his paper on the Desert Land Act of 1877 and arranges for Wayne Trout, a challenged young man he's met and befriended in the park, to house-sit while he delivers his paper in Jerusalem. Neither the service nor his visit to Israel go to plan, and on his return Larry is charged with conspiring to blow up a church and complicity in the deaths of four people.
All that stands between him and conviction is a personal injury lawyer called Osmo McNulty - and things for Larry aren't looking good.