Grace's Mystery Seed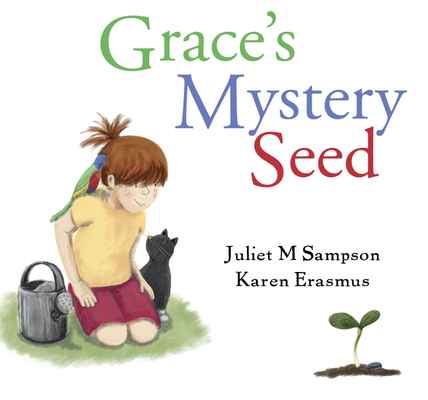 Paperback | Sep 2019 | Ford Street Publishing | 9781925804218 | 32pp | 233x250mm | GEN | AUD$16.95, NZD$21.99
Hardback | Mar 2019 | Ford Street Publishing | 9781925804201 | 32pp | 250x233mm | GEN | AUD$24.95, NZD$29.99


Age range 3 to 9
'Polly likes these stripy seeds,' Grace said. 'What are they from?'
'Let's find out,' said Mrs Marino.
Grace and her neighbour plant a mystery seed. They wait and wait for ages. Then a little green shoot starts to grow...and grow...and grow...until, at last, Grace discovers the truth about her amazing mystery seed.
Intrigue and wonder will lead children to want to find out what grows in this book.

'This is a lovely story that indirectly explains the life cycle of a seed and different elements of caring for a plant. It is perfect for classes exploring plant life and is a simple activity that children can emulate themselves. Grace's excitement and fascination with watching her plant grow is infectious and will definitely incite other children to become more curious about gardening.' — Readplus. Read review here.