Even Mummy Cries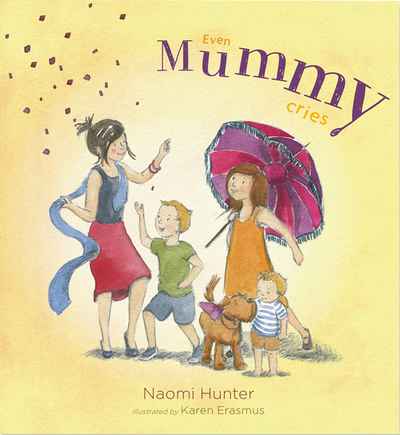 Paperback | Jun 2016 | Empowering Resources | 9780994501042 | 36pp | 250x230mm | GEN | AUD$17.00, NZD$22.99
Hardback | Jun 2016 | Empowering Resources | 36pp | 260x240mm | GEN | AUD$25.00, NZD$29.99


Age range 4 to 11
Our mummy says she loves us MORE than a GAZILLION BILLION TRILLION plus INFINITY. She says that we are the CLEVEREST kids that she has ever known.
Then sometimes we notice our mummy feeling sad. Our mummy's sadness EXPLODES, and she cries. It feels strange … and a bit scary.
A gentle book reassuring children they are not to blame for any sadness experienced by their parents and encourages parents to openly express their sadness with their kids without feeling guilt or shame.
Shortlisted for Children's Book of the Year (ABIA Small Publisher Category).