Periplus Adventure Guides
Bali: The Ultimate Guide: To the World's Most Spectacular Tropical Island (Includes Pull-Out Map), Revised,Vinyl Bound Paperback Edition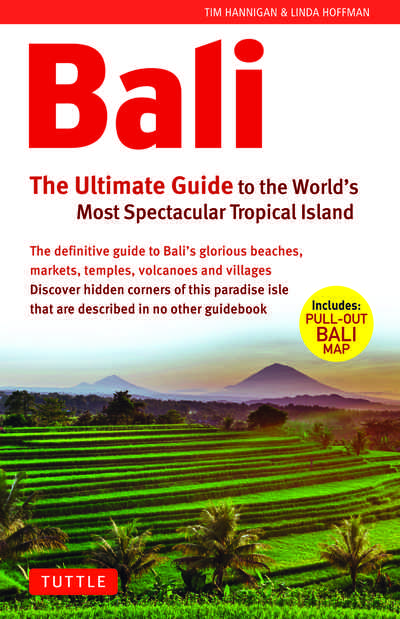 Paperback | Revised,Vinyl Bound Paperback Ed. | Oct 2018 | Tuttle Publishing | 9780804846400 | 352pp | 203x130mm | GEN | AUD$32.99


The only guide you'll need for getting around Bali! Everything you need is in this one convenient travel guide-including a substantial pull-out map!
This updated and revised edition of the bestselling Tuttle guide to Bali gives the latest information on what to do and see on this spectacular tropical Indonesian island, as well as its neighboring Gili Islands. These include lesser-known sites like Sideman and Nusa Penida. Bali is one of the few places in the world where an ancient civilization still thrives in the modern world. And the island has so much to offer: ancient temples, elaborate ritual celebrations, spellbinding music and dances, exquisite art and crafts, gorgeous beaches, bustling markets, delicious food, and much more!
Bali: The Ultimate Guide to the World's Most Famous Island is the most complete guide to Bali ever written. Lively articles by world-renowned experts present every aspect of the island's history and culture, along with detailed descriptions of all the sights, with maps and photos included.
An informative travel reference section at the end of the book gives important travel and etiquette tips, transportation notes, a language primer, a glossary and a pull-out map of Bali.