1-2-3 Magic in the Classroom: Effective Discipline for Pre-K Through Grade 8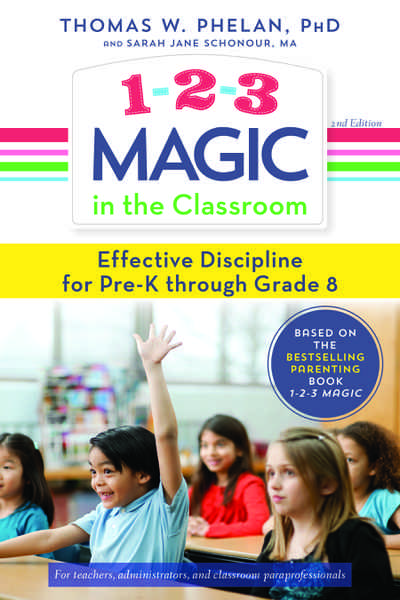 Paperback (Trade paperback US) | 2nd Revised edition | Nov 2016 | Sourcebooks Inc | 9781492633051 | 288pp | 229x152mm | GEN | AUD$27.99, NZD$34.99


America's #1 child discipline book, now adapted for teachers and administrators!
1-2-3 Magic in the Classroom offers advice and strategies for teachers eager to develop better discipline in their classrooms.
Dr. Thomas W. Phelan's program has been used for over twenty-five years by parents, teachers, and other caretakers, and it provides practical methods for eliminating disruptive behaviour, encouraging productive work habits, and communicating with parents.
Clear lessons and straightforward language show teachers how to measure discipline in a classroom environment, as well as how to handle difficult situations like assemblies, lunchtime, and field trips.
1-2-3 Magic in the Classroom takes the guesswork out of classroom discipline and will help you get back to teaching and your students get back to learning!